I am a Landscape and Fine Art photographer based in Stamford Bridge, near the historic City of York.
I draw inspiration from painters. Photography is just as much an art form. The Impressionists Monet, Sisley and Pissaro all painted outdoors, capturing light in many forms. Monet painted Rouen cathedral many times in different atmospheric conditions. I realised that I could do that with my camera, to commit to posterity a moment in time.
At the same time I am interested in taking opportunities to record moments in the everyday lives of people in their environment. This form of photography is essentially opportunistic; the woman going home with her shopping, the workman taking a "breather" for a moment.
Above all I am not content with mere illustration, my work must evoke an emotional response.
Log on to the galleries to see my work.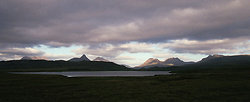 Gallery
Landscapes in Yorkshire
Landscapes in Yorkshire
Landscapes in Scotland
These are wild and stunning scenes in Scotland
Streetscene
People on the Streets
The English Scene